Welcome to the Black Plasma Studios Wiki!
Welcome! If you have any information on BPS then you can create a page/edit one! We are searching for editors!
Purpose
I want to teach people who want to learn more about BPS things that the average viewer probably wouldn't know about!
Animations
Newest Animations
Links
Latest activity
LATEST RELEASE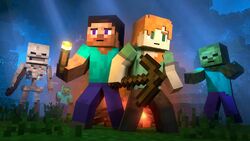 Latest Release:
SURVIVAL
Release Date: September 12, 2020
FANON
As we strive to keep our Black Plasma Studios database, good, clean, and accurate, we would prefer to not have the wiki covered with "fanon" material.
Community content is available under
CC-BY-SA
unless otherwise noted.